When I was approached to try Peak Hydrate, the first thing I thought about was my
Couch 2 5K commitment
and how a re-hydrating product would be great for helping me achieve my goal. (By the way, I am now on week three!)
Peak Hydrate is a sugar free re-hydrating supplement for amateur athletes, military and those that need a supplement but can't have the sugar. I, myself, am diabetic so this was perfect for me to test out.
It comes in a neat little bottle with a scoop inside. The bottle is not much bigger than a large aspirin bottle.
You add one level scoop to 8 oz of water and stir or shake.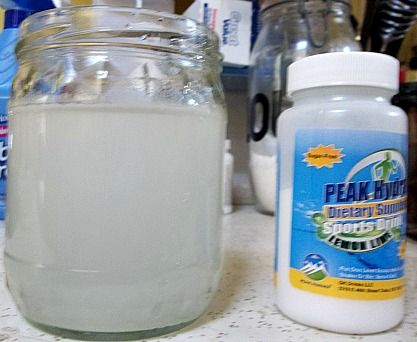 I found Peak hydrate the help me feel better after a run than I did with just plain water, but I am not really a fan of the lemon-lime flavor I was given to try. While I think it tasted better than other lemon lime drinks, it still wouldn't be my first choice. I am told they are working on some other flavors. I would be very interested in trying them!
I also found that you need to not only shake or stir, but let the product sit a bit or it is somewhat grainy in texture.
I do like the convenience of the bottle and the scoop. It made it easy to make without a bunch of measuring.
I like how even though it is sugar-free, it is not filled with aspartame. Instead it has stevia, the same thing that is in Truvia.
Peak Hydrate can be purchased at their
website
where you will also find nutrition information and other testimonials as well.
Peak Hydrate also has a fundraising program for sports teams, scouts and other groups looking to raise some funds. Their program is generous. It is a 50/50 split. For more info on this fundraising opportunity, contact george@gkdrinks.com or call
918-852-2334 (direct line) OR
800-316-6850 and select "Accounting"