I have been talking about spring over the past couple of months and telling my readers about my tulips. As I have said before, Spring is a long process here in Montana. Seems like winter drags on forever!
Well, my tulips are here and I love them! They seem to get more and more beautiful every year!
What I love about tulips is they really are the flower for "idiots" when it comes to gardening. Just plant a bulb in the fall and wait till spring and they will do all the work. I am hoping to have a full tulip garden next year.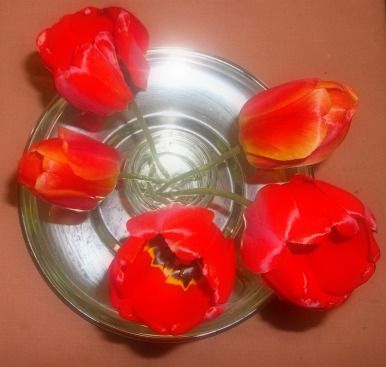 I love how tlips just bring spring into my house. They are so simple, but so beautiful just in a simple glass jar.
The colors this year are fantastic as well! I had forgotten how I planted the yellow striped ones.
What is your favorite spring annual?