I was so excited to review this product! My husband loves Dr. Pepper.
There were so many Dr. Pepper items in this box that a person who loves Dr. Pepper would go crazy!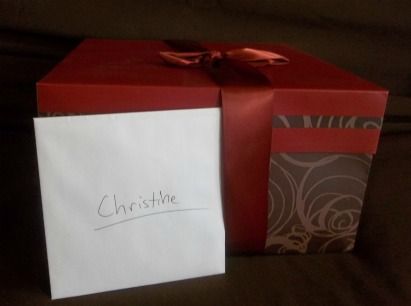 The best part of the gift box was the great customer service I got from
WOW giftboxes
, the company that I worked with to review this gift box. Michael was extremely friendly, knowledgeable and personable. The gift box arrived very quickly and I got tracking info with it. I love when I get tracking info because I can be ready for my delivery and I think it builds excitement for it's arrival!
Inside the
Dr. Pepper giftbox
is an array of awesome Dr. Pepper themed gifts.
Some were so unique I had never heard of them! One item was the Dr. Pepper BBQ sauce! My husband saw it said, "NO WAY! Dr. Pepper makes BBQ SAUCE??!"
Inside the beautiful Gift box (tied with a ribbon, I may add!) you will find: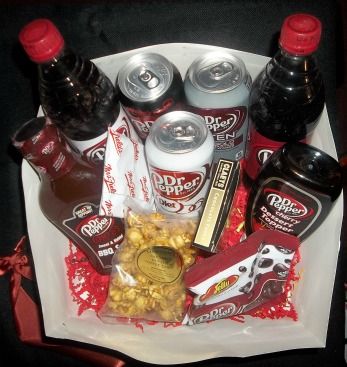 ~ a 12 oz can of Cherry Dr. Pepper
~ a 12 oz can of Diet Dr. Pepper
~ a 16.9 oz bottle of Dr. Pepper
~ a 12 oz can of Dr. Pepper 10
~ a 16.9 oz bottle of Diet Dr. Pepper
~ a 17.5 oz bottle of Dr. Pepper BBQ Sauce
~ a 14 oz bottle of Cherry Dr. Pepper Dessert Topping
~ 2 Mrs. Field's cookies
~ 3.5 oz of Dr. Pepper Jelly Belly Jelly Beans
~ 1.4 oz box of Claey's Kettle Fresh Fudge
~ 2 oz Christopher's Gourmet Toffee Corn
and A hand-written greeting card!
WOW has so many more gift boxes for just about any occasion in many different price ranges! Consider buying your next gift from WOW and please check out thier
Facebook fanpage
for updates on new gift boxes when they come out! WOW even has a
deal of the day
for you to get a great deal on a gift box for the one you care about.
WOW has a wonderful program called "Gifts of Good". It is a program for helping those in need and those that are going through tough times that are in need of a "box of happiness"! I LOVE this program. Recently, they donated to the
Salvation Army in Dallas, Texas.
For every 10 boxes sold, WOW donates 1 box to charities, military and children in need. Now that's something to say WOW! about!
You can find more info on this program by visiting the WOW webpage!